August 17th, 2010
---
The aim of "fOSSa" is to review Open Source fundamentals, present innovating Open Source Project and present communities experiences, as a consequence the conference includes a large place for promotion & networking:
large space, nearby the cocktail room,
tables,
chairs,
poster sessions,
demos.
So let's go to our community village…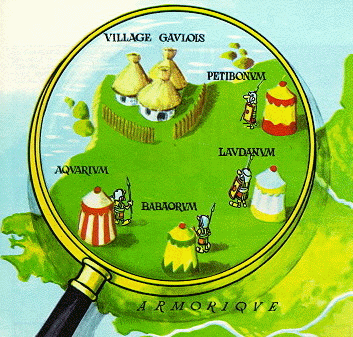 OOOOPPSss… nope ! We are not Oracle

Community village participants are:
Don't hesitate to visit the village as you will participate to some install parties, demonstrations, etc.
---
---
GEOBI Initiative
GeoBI Initiative is an open community built upon a common aim: making open source Location Intelligence adoption pervasive.





GeoBI initiative is a joint effort of companies, organizations, projects' communities and individuals set up to:
Improve the coordination work in the Location Intelligence area disseminate BI knowledge in the GIS world and vice-versa
Promote the integration between BI and Geographical Systems
Strengthen connections among members and support new business opportunities
Create a research network focused on Location Intelligence
Turn research results into innovative enterprise-level applications.

Right now the Initiative have the following members:

Engineering (founding member)
Inova (founding member)
Camptocamp
Spatialytics
University of Milan
Altic

All sharing the same principles:

value proposition: we want to create new value through GIS and BI integration
separation of concerns: we focus on the integration of GIS and BI software stacks, keeping them as decoupled as possible; reinventing GIS functionalities into existing BI suites or vice-versa is no-sense
constant growth: we believe that LI solutions must be able to scale up functionalities and costs incrementally, focusing on the answer to real users' requirements, avoiding the all-or-nothing option
low TCO (Total Cost of Ownership): we believe that only by reducing the TCO, the Location Intelligence can become pervasive.

Resources:
---
---
La Casemate – Science Centre of Grenoble
Promote knowledge sharing & debate knowledge appropriation





Located at the heart of Grenoble in the Rhone Alpes region, La Casemate is the first science centre created in France in 1979.
Focused on contemporary sciences and techniques, prospective, our ambition is to promote knowledge sharing and the debate of knowledge appropriation involving all stakeholders: schools, universities, research laboratories, companies, associations, NGOs, public bodies, Medias, artists, politicians, trade unions.
Excluding no artistic and scientific disciplines, La Casemate offers each day exhibitions, creative or participative workshops, public debates, artistic and cultural events, social networks, resource centre.
Moreover, La Casemate is an active member of several networks at the regional (CCSTI's network), national (AMCSTI) and European level (ECSITE).

CCSTI Grenoble – La Casemate

Implantée au cœur de l'agglomération grenobloise, La Casemate est le premier Centre de Culture Scientifique, Technique et Industrielle (CCSTI) créé en France, en 1979. Focalisée sur l'actualité et la prospective, notre ambition est de créer les conditions du partage des savoirs, de leur appropriation et du débat sur leurs enjeux, avec l'ensemble des parties prenantes : écoles, universités, laboratoires de recherche, entreprises, associations, ONG, syndicats, collectivités locales, médias, élus, artistes.

Ouverte à toutes les disciplines scientifiques et artistiques, La Casemate propose tout au long de l'année des expositions itinérantes, des ateliers de pratique et/ou de création, des débats publics, des événements artistiques et culturels, l'animation de réseaux sociaux et un centre de ressources. La Casemate est aussi membre actif de différents réseaux à l'échelle régionale (Réseau Rhône-Alpes des CCSTI), nationale (AMCSTI) et européenne (ECSITE).
---
---
Combodo
ITOP – an ITIL OSS Management tooling





Combodo, the software company developing "iTop" presents an opensource alternative to manage your IT.
Discover how you can improve quality of your IT services and productivity of your IT teams.
During 3 days at the Fossa community village, the Combodo team will organize live demonstrations of iTop.
It is a great opportunity to exchange ideas about IT management and how OpenSource software can contribute to improve it.
Come and vist us on the village!
---
---
QualiPSo
Meet the QualiPSo community!





QualiPSo project invites you to come fOSSa conference the 8-10 Nov 2010 in Grenoble.
Join us at this event to exchange our ideas, projects and future of Open Source domain.
We wait for you in our stand for presenting you our project and promising results! You will find there material that explain what we have achieved and you will be able to talk directly with our team.
Your opinion is very valuable for us, so your feedback and comments are welcomed.
Come and vist us on the village!




Do not lose this opportunity to know what QualiPSo may offer you in open source software domain:

a next generation forge (QualiPSo Factory),
a network of Competence Centers for helping in Open Source deployment,
map of legal issues,
tools for evaluating the quality of Open Source products,
a light development process methodology (OMM),
guidelines for solving interoperability issues in Open Source,
intelligent management of information in Open Source communities,
etc.

Resources:
---
---
Haiku
A new open-source system based on BeOS!





Haiku is a new open-source operating system that specifically targets personal computing.
Inspired by the BeOS, Haiku is fast, simple to use, easy to learn and yet very powerful.
Haiku is mostly developed by spare-time contributors, but it is also used in research field at some universities, and participated in the Google Summer of Code several times, FOSDEM, RMLL, etc.
Come and vist us on the village! You will be able to INSTALL Haiku on your PC!!





Resources:
---
---
AspireRFID
Meet the Aspire RFID developpers!





The AspireRFID project aims at developing and promoting an open-source, lightweight, standards-compliant, scalable, privacy-friendly, and integrated middleware along with several tools to ease the development, the deployment and the management of RFID-based applications and sensor-based applications.
It implements several specifications from consortiums such as EPC Global, NFC Forum, JCP and OSGi Alliance.
AspireRFID provides also a set of tools enabling RFID consultants to deploy RFID solutions without a need for tedious low-level programming.

Come and vist us on the village! RFID demonstrations!!





Resources:
---
---